JOIN US FOR IN-PERSON WORSHIP AT OUR WILLIAMS ELEMENTARY CAMPUS 
                                                                           SUNDAYS - 10:00 AM 
                                             YOU CAN  ALSO JOIN US BY LIVESTREAM ON YOUTUBE AT: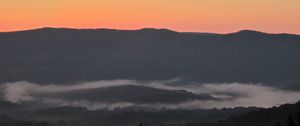 YouTube Link     Facebook Link
A link to the Youtube live stream will be shared to the Facebook page
[Neither a Youtube subscription or Facebook account is needed to join the live stream]
MARY WILLIAMS ELEMENTARY SCHOOL is located at
3100 Panther Pride Dr.     Dumfries, VA 22026
The "calendar" link provides info about events coming up soon.  WCC is non-denominational. We believe Jesus Christ is Lord. The Bible is our rule for faith and practice. All are welcome. The "values & beliefs" link on the left will tell you more about us. Give us a call at 703-583-1200 for more information.
Thanks for stopping by.
 Gifts given support the ministry of Woodbridge Christian Church and the following: